Description

3 Sided U-Shaped Pipe Boxings
3 Sided U-shaped pipe boxings are available in various height and depth options for horizontal or vertical boxing applications. Our products are designed to conceal plumbing services from copper pipes feeding radiators, along with toilet or sink waste applications.
All items are made to order and manufactured from sturdy 9mm thick, moisture resistant MDF and finished with a easy to clean white paint. Other non-standard profiles and length options are also available to order and if required, the pipe boxing's can also be supplied with a 'two-coat' undercoat only option, for colour matching and blending in with the surrounding decoration on-site.
Installation
2 timber fixing batten are used on the wall either side of the pipes. These are secured to the walls and or floor with screws and plugs with the pipe boxing then fixed securely to the battens with screws and white caps.
Our range also comes with optional internal/external corners, joint covers and stop ends. Screws, caps and mastic sealant can also be purchased along with the products to assist in the installation. See Fixings & Accessories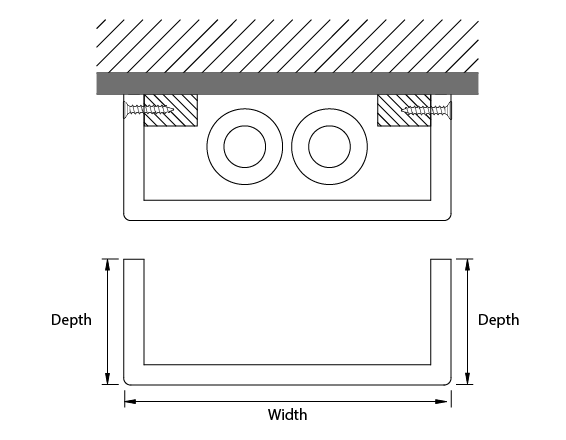 All measurements stated are external sizes and 9mm needs to be allowed for the product thickness to each leg. Further consideration should also be given to additional space for the timber fixing batten, this maybe a further 30mm/35mm. This additional space allows clearance from the pipes and space to ensure the timber fixing batten is positioned level. This is required as the boxing will follow the line of the batten once installed.
All our products are easy to install and are great for Builders, Plumbers or a spot of DIY.
Delivery & Lead Time
Delivery will take up to 2-3 working days and is shipped on a 3rd party courier service via Tuffnell's.
For more information please read our frequently asked questions page. FAQ's